SV-Mountings are used for the suspension of rotating equipment like generator sets, pump units, cooling machinery, hydraulic presses. These mountings are also very suitable for the support of floating floor systems. SV-Mountings have high deflection capabilities and are available in a wide range of sizes. All SV-versions are made of heavy duty parts. Customers are recommended to contact our application engineers for further technical information on products and applications.
Stationary generator sets, cooling equipment, fans, blowers,
floating floor systems.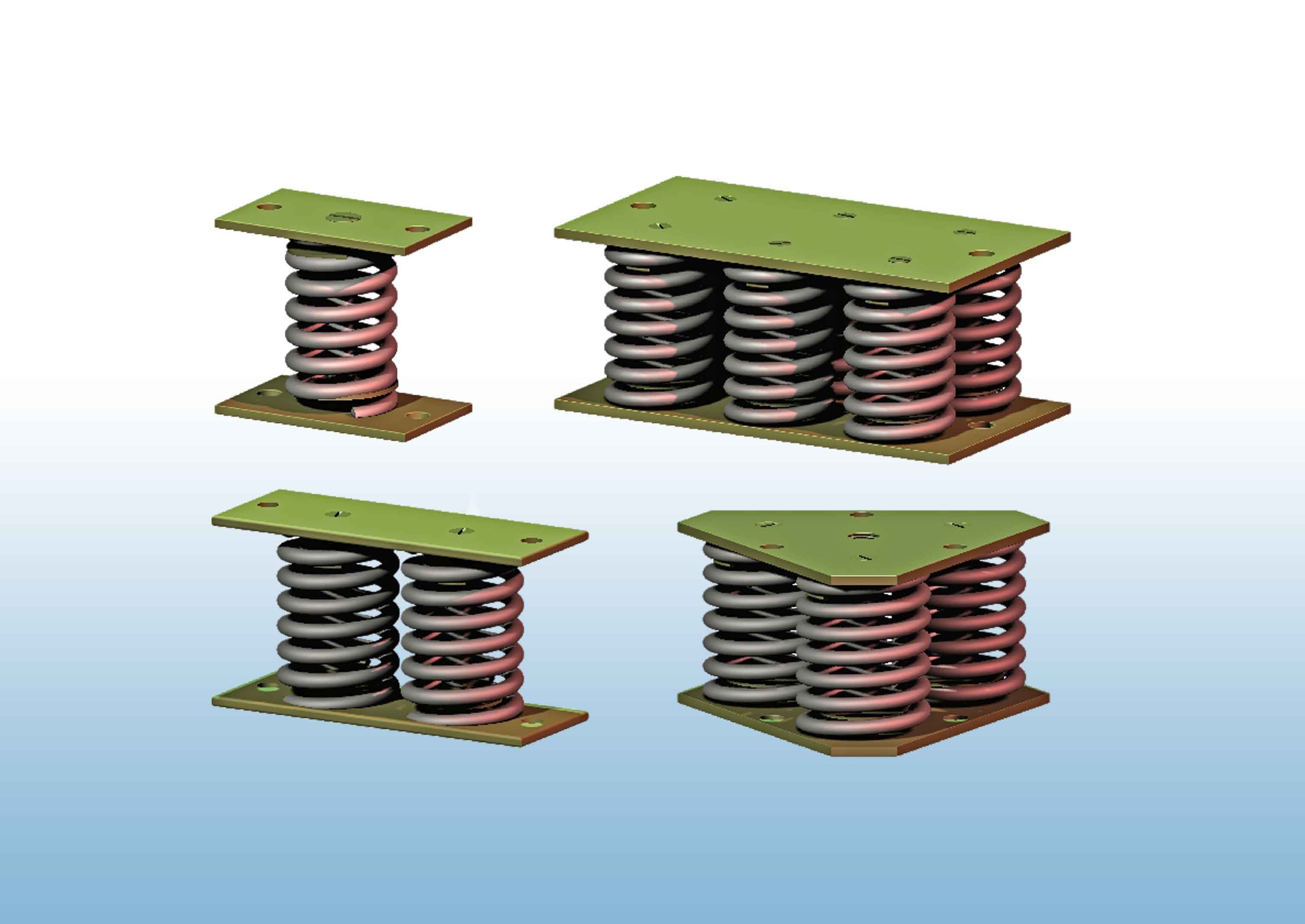 Click on the illustrations below to open the product specifications (PDF-files).