In addition to an extensive package of air spring bellows, we also supply complete air spring systems for  industrial applications. We make 'custom-fit' systems with pressure and / or height control. We are pleased to advise you about the possibilities.
Floating floor systems, heavy machinery (low-frequency), production machinery, excenter presses.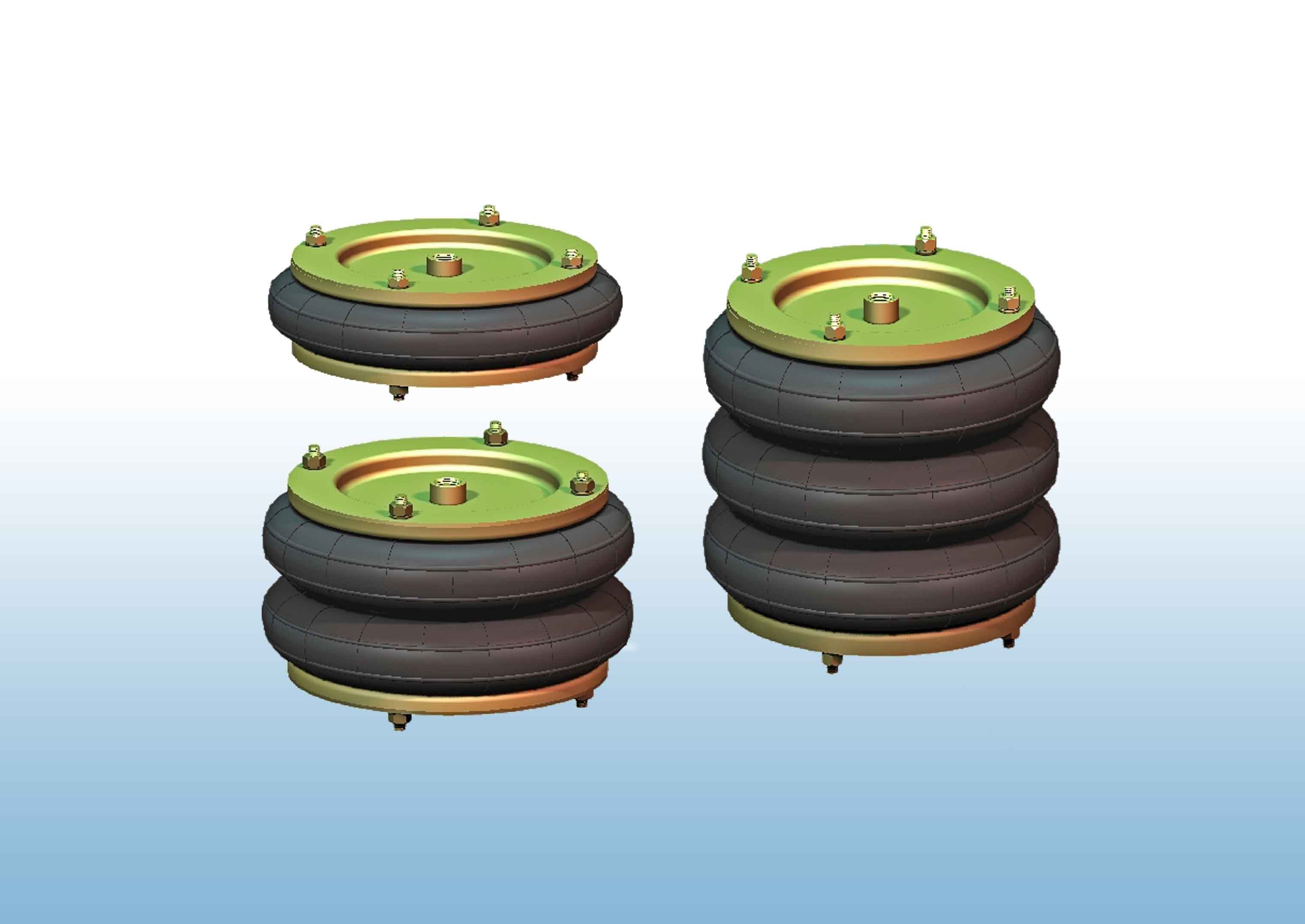 Click on the illustrations below to open the product specifications (PDF-files).