Hanger-Elements are typically used to isolate suspended fans, ductwork, fan-cool units, packaged air-conditioners, pipes, etc. They are also very effective for the support of suspended ceilings where acoustical isolation is required. The static deflection ranges from 2 to 20 mm and features protection against complete loss of support in the event of mechanical or fire damage. Customers are recommended to contact our application engineers for further technical information on products and applications.
Hanger-elements for piping, acoustic ceilings, fans, airconditioning
units, sensitive equipment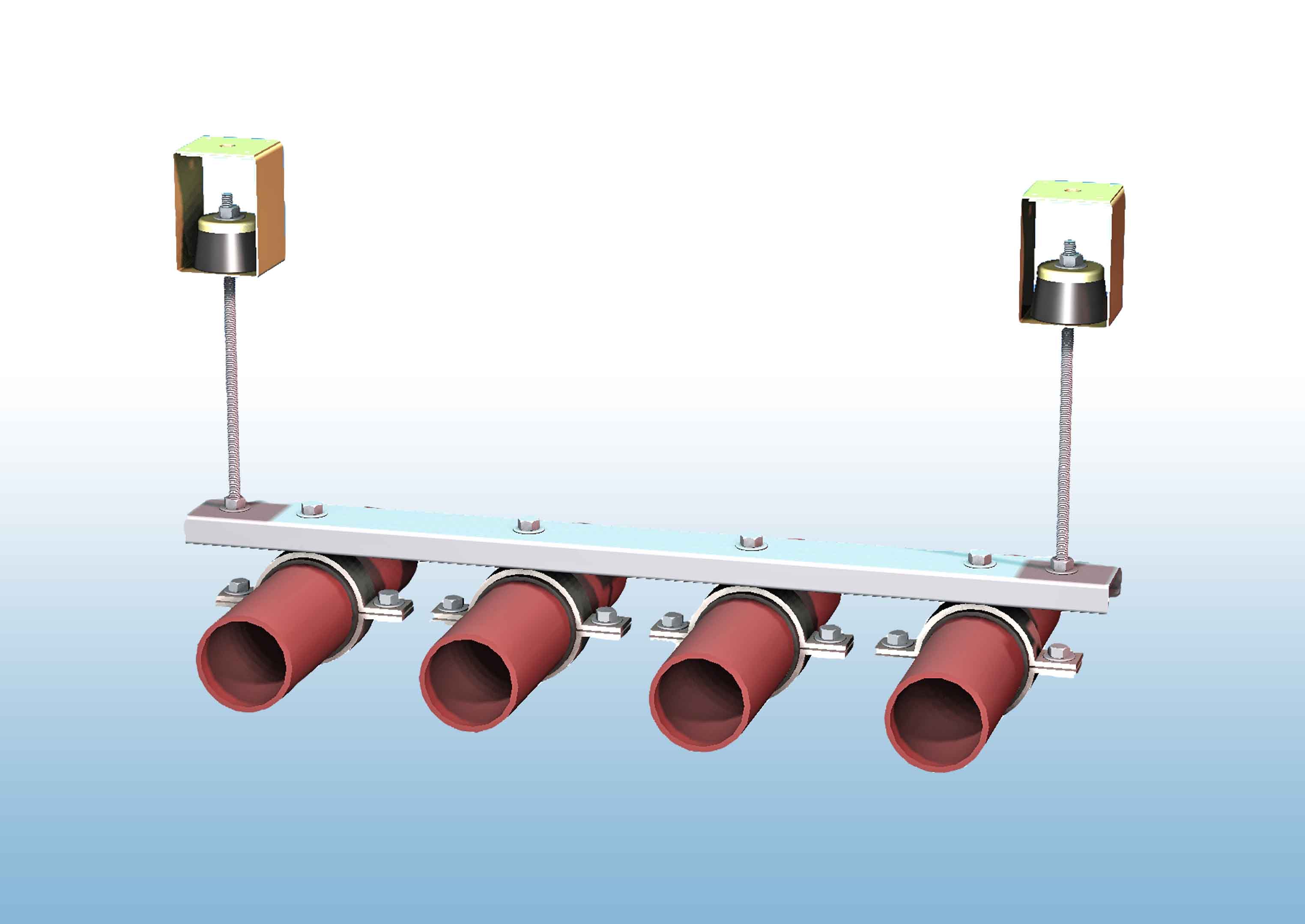 Click on the illustrations below to open the product specifications (PDF-files).