TFM-Mountings with level adjuster are suitable for a wide range of applications. The internal rubber element is oil resistant and offers isolation against vibration and shock of rotating equipment. The TFM mountings are applied without fixation to the floor which makes is easy to reposition the machine. The metal parts are zinc plated for corrosion protection (available rubber hardness: 50/60/80 shore A).
Workshop machinery, hydraulic presses, pump units, compressor
sets, cooling units.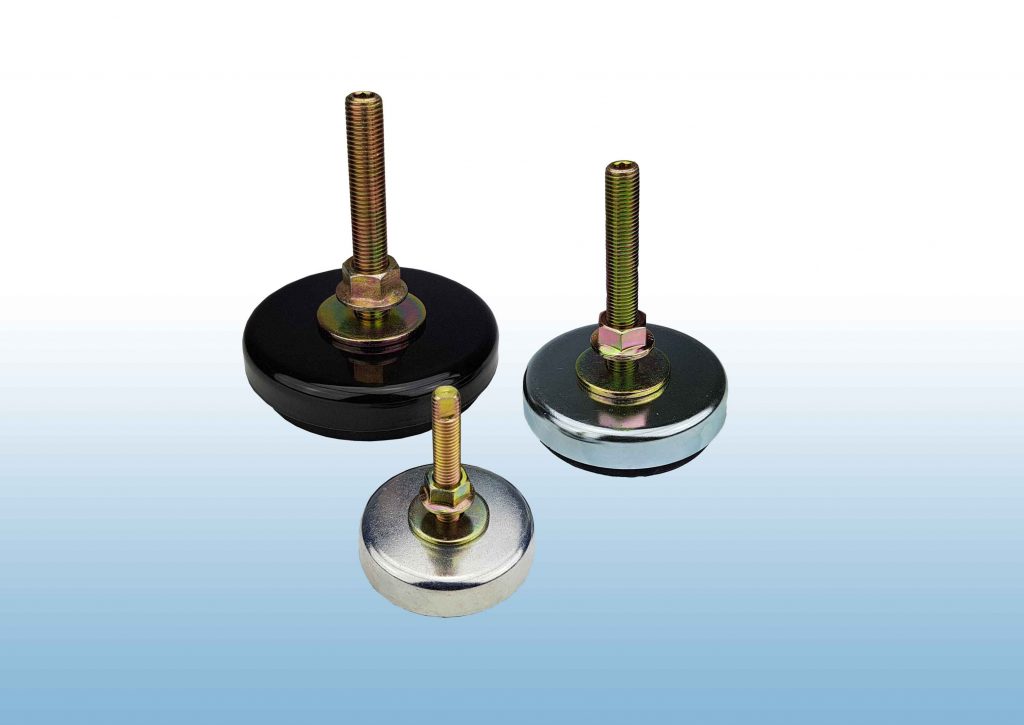 Click on the illustrations below to open the product specifications (PDF-files).