SP-Mountings are suitable for heavy (sensitive) stationary machinery and floating floor systems. The mountings have high deflection capabilities and offer superior acoustic performance. Natural frequencies can reach as low as 4 Hz.. These mountings are produced in a variety of rubber mixes and are also available in Stainless Steel 316. For the selection of these mountings we advise you to consult our engineers.
Floating floor systems, total-energy-units, generator sets, cooling equipment, large production machinery.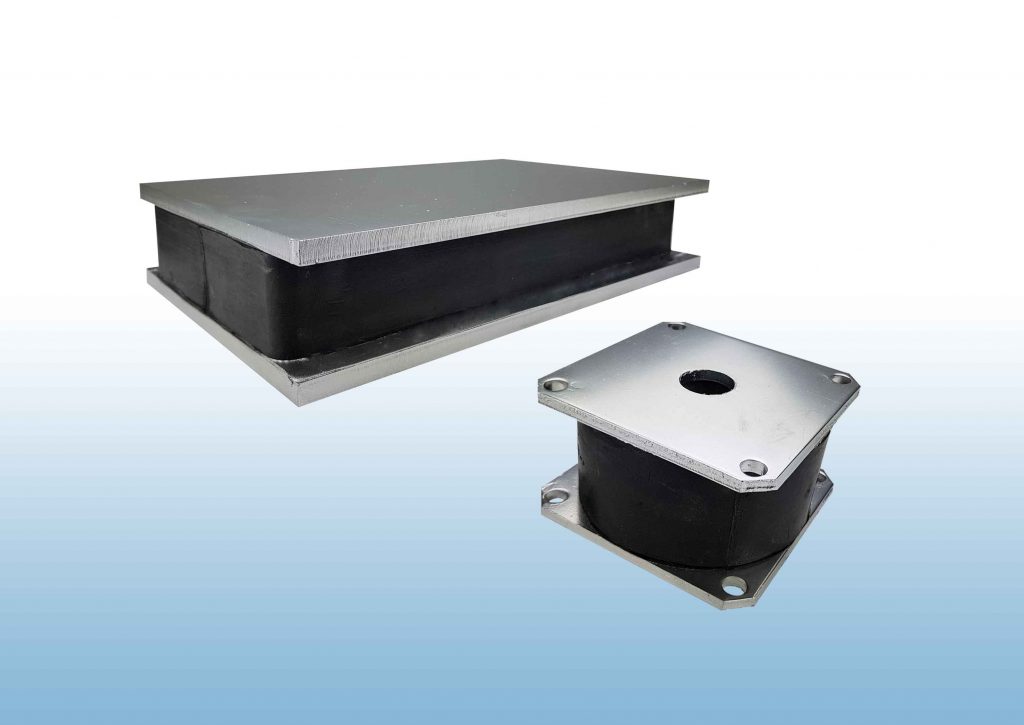 Click on the illustrations below to open the product specifications (PDF-files).