GM-Mountings are very suitable for stationary and mobile applications. These compact anti-vibration mountings are easy to install and offer a high level of vibration and acoustic insulation. The integrated rebound control-device limits excessive movement under external loads. GM-Mountings are available in several rubber mixes to accommodate a large load range. These mountings can be supplied with a height adjustment feature and are available with various inner thread dimensions.
Generator sets, pump units, compressor sets, cooling equipment.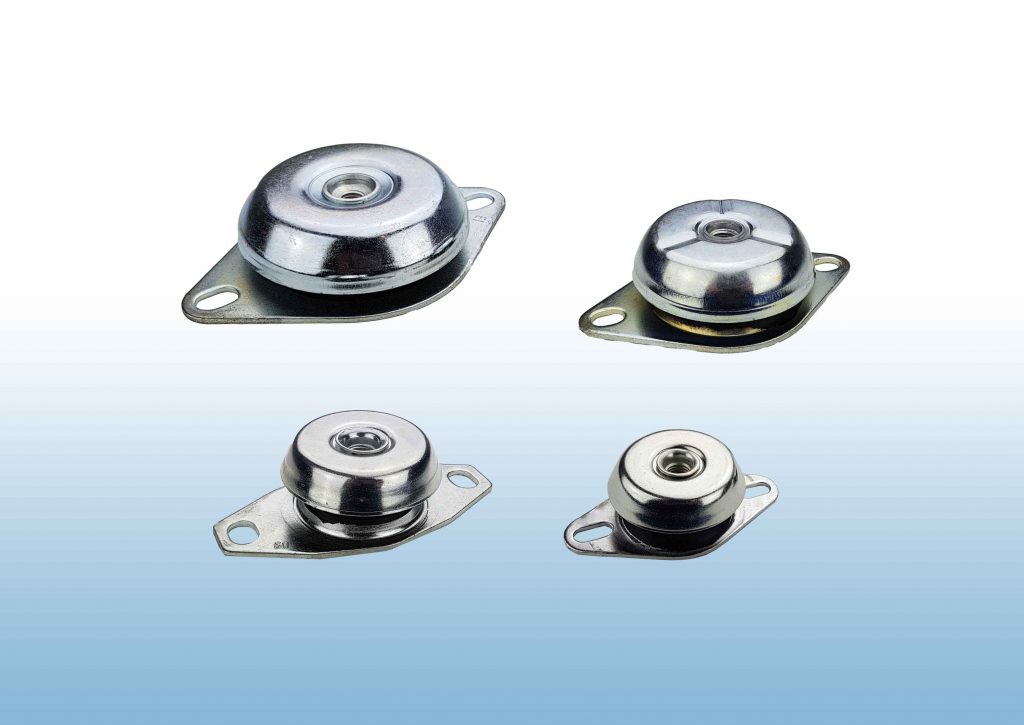 Click on the illustrations below to open the product specifications (PDF-files).