DR-panels are used to isolate both vibration and structure born noise of stationary applications. These oil resistant panels are produced in 45 and 60 standard rubber mixes. For the selection and application of this material we advise you to consult our engineers.
Total-energy-units, air treatment units, cooling equipment,
floating floor systems.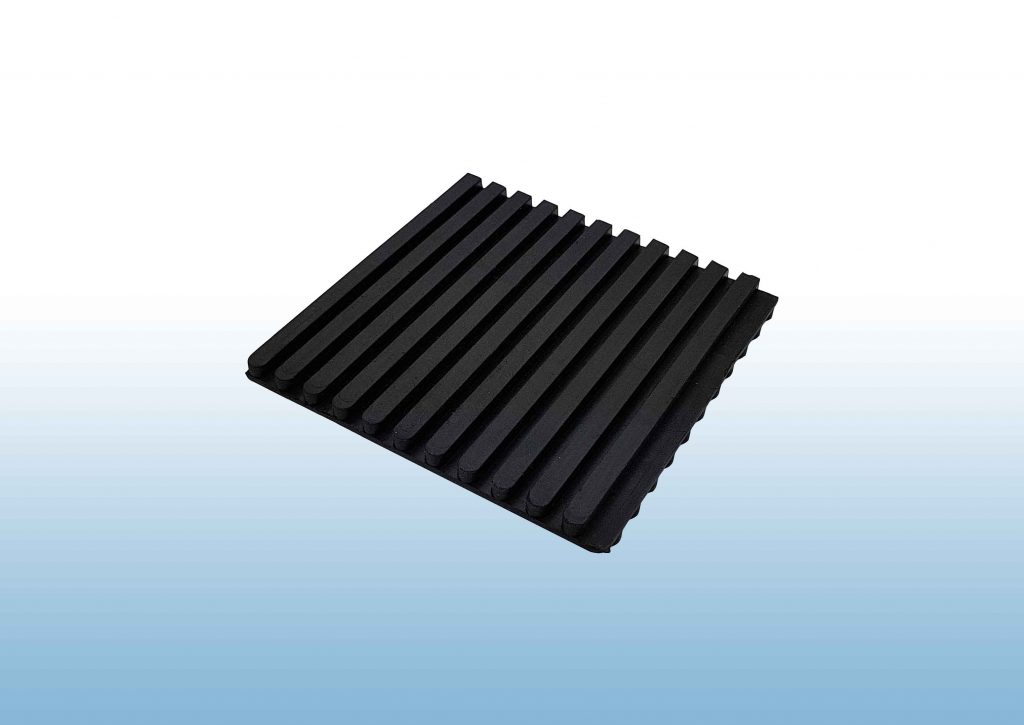 Click on the illustrations below to open the product specifications (PDF-files).